Construction: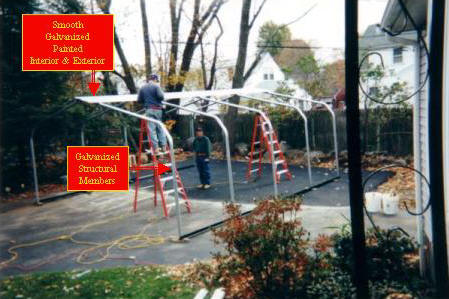 The frame is made of galvanized steel tubing and solid steel base anchored to the ground. The skin is made out of heavy gauge coated metal in the color of your choice.
Protection you can count on: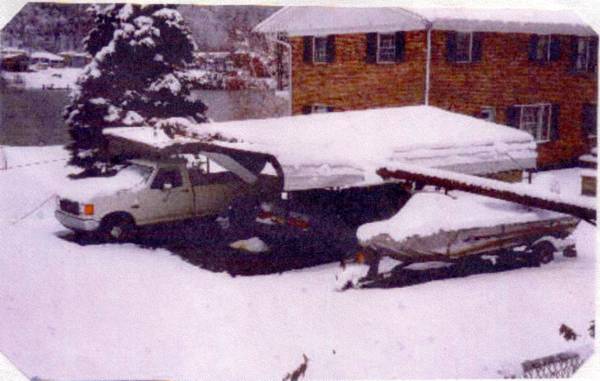 This telephone pole came crashing down on a Collier Port in the winter of 1994. No damage whatsoever to the vehicles - not even the boat!